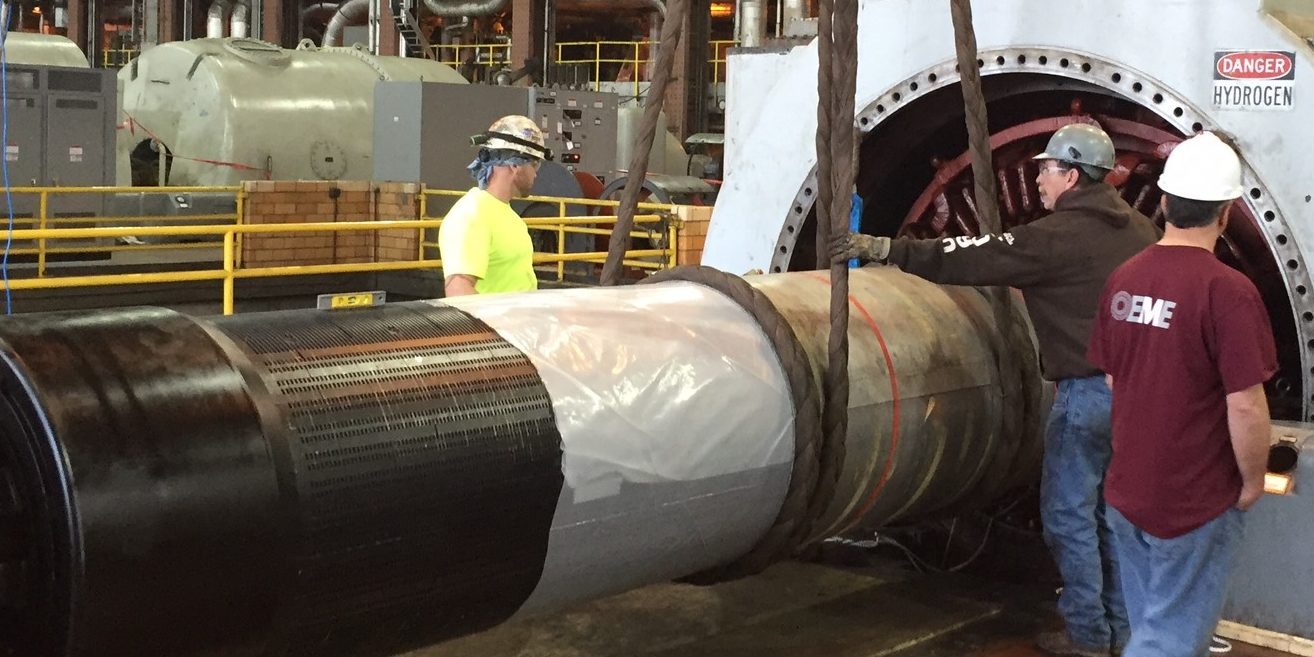 Field & Facility Services
EME provides generator and excitation system design and analysis services as well as repair and maintenance services at our facility or the customer's site.  Our engineering based services ensure that whether the scope was planned, or if there are known operational anomalies with the equipment, for any issue encountered EME can engineer and implement a solution.
We specialize in customized solutions which integrate customer insight and feedback; our focus is on creating the best solution for the customer – not providing canned approaches which may not address the root cause of an issue.  Our on-site Engineering and highly experienced Project Managers reduce risk during project execution and ensure that emergent issues have a minimal impact to the outage schedule.  Applying our significant experience in Generator Design and Analysis, grounded in the practice of Engineering at the level of fundamental math and physics, results in projects being completed on time, on budget while delivering the right service.
Generator Services
EME has over 35 years of generator, exciter and large motor experience and has successfully executed over 3000 projects. We bring to our Generator Services the same engineering depth for which we have become known throughout the Power Generation Industry over the past 3 decades. Read More >>
Excitation Services
EME is the leading independent supplier for NEW Brushless Excitation Services and Engineering. We
Overhaul & Rewind Brushless Exciters and can convert Brushless Systems to Static, complete with an EME designed and manufactured Collector. EME provides economical and reliable Excitation solution alternatives to OEM's and other independent product and service providers. Read More >>