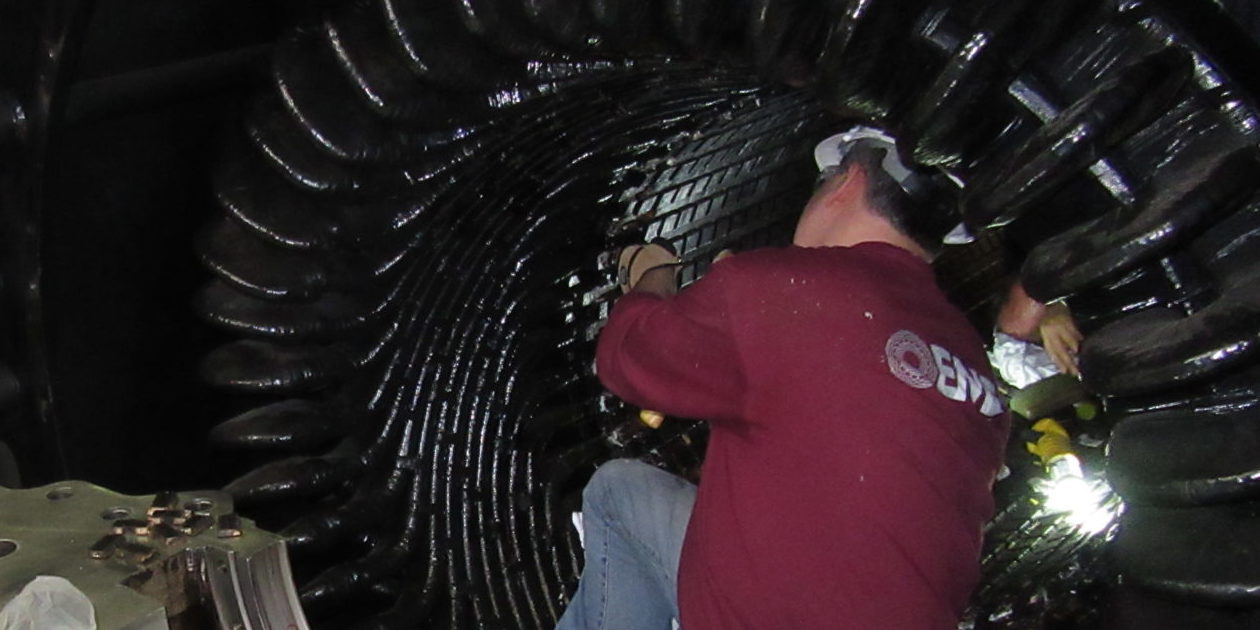 Generator Services
EME has over 35 years of generator, exciter and large motor experience and has successfully executed over 3000 projects. We bring to our Generator Services the same engineering depth for which we have become known throughout the Power Generation Industry over the past 3 decades. Our engineering based approach to services means the highest attention to detail and this philosophy consistently produces results which exceed customer expectations on schedule, workmanship and most importantly the delivered solution.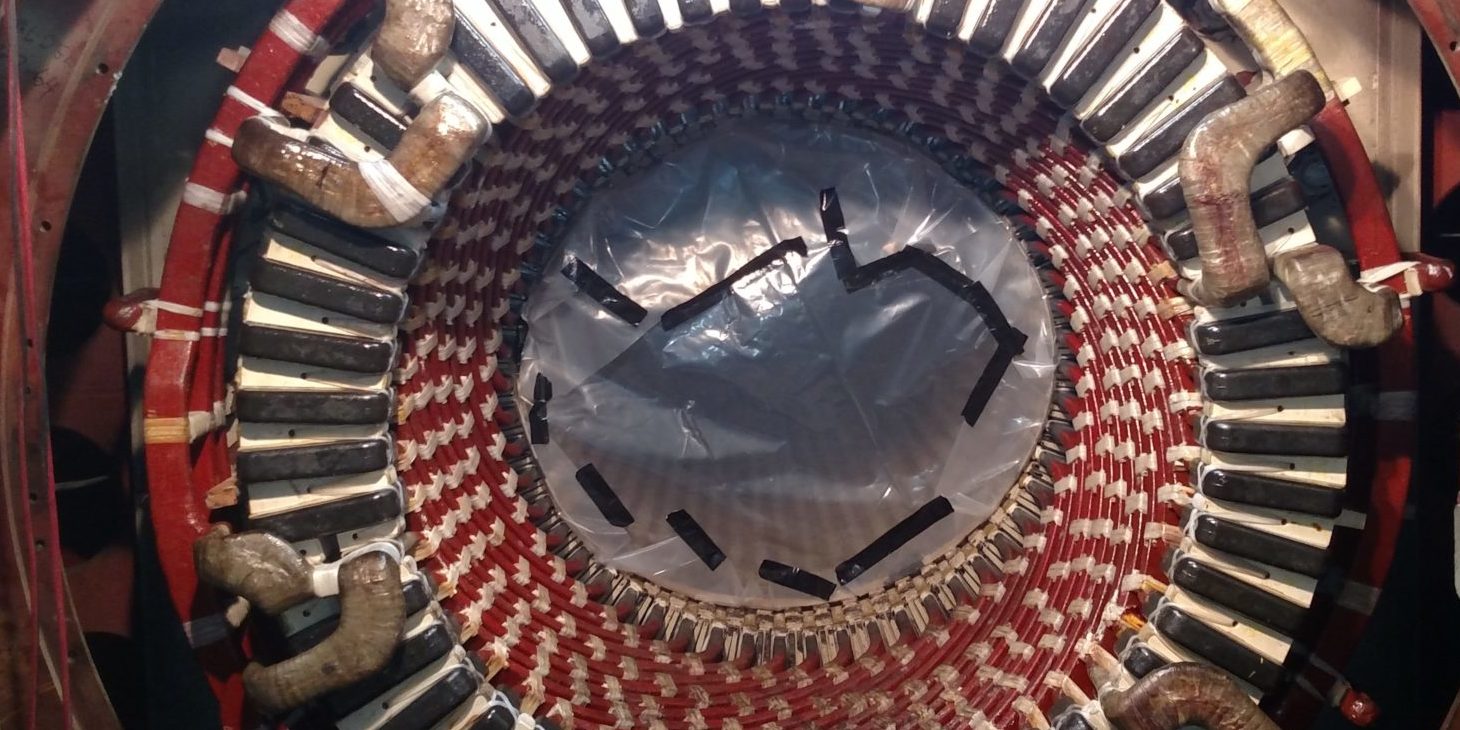 Inspection, Cleaning & Test
We offer a full compliment of Electrical and Mechanical testing and inspection services.
Electrical Testing:
Over-potential (Hi-Pot)
Dielectric Absorption
Slot Discharge
Corona Probe
Surge Test of Turn Insulation
Power Factor Tip-Up
Insulation Resistance (Megger)
Tube to Tube (& Copper) Resistance
Phase Resistance
Transposition Test
EL-CID
Core Loop
Phase Imbalance
Pole Balance
Repetitive Surge Oscillograph (RSO)
Mechanical Testing/Inspections:
Vent Tube Pressure Drop
Parallel Ring Assembly by Air Flow
Main & Neutral Bushings Air Flow
Wedge Tightness
Air Gap Baffle Wedge Assembly Tightness
Torque of Building & Through Bolts
Core Tightness
Bearing and Seal Inspections
Non-Destructive Testing (NDE)
"Bump" Testing
We also provide Acoustic and Impact Modal testing to, diagnose operational and vibration issues as well as rotor balancing and Operating Deflection Shape (ODS) testing.
Our Modal/forced response testing is performed via impact excitation. This capability coupled with our Operating Deflection Shape (ODS) testing is a powerful tool employed by EME to understand the response of the generator system to the mechanical and elector-magnetic forcing function(s). Acoustic testing is accomplished by employing an analog microphone which is output to a Fast Fourier analyzer and is extremely useful to identify vibration where direct contact is not practical. For all of our testing and balancing operations, EME is able to acquire data from installed plant equipment or provide portable stand-alone instrumentation as needed.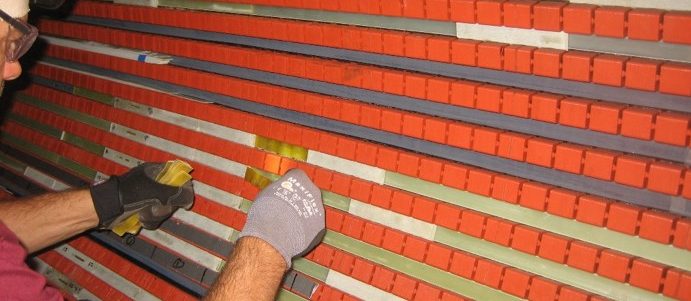 Generator Maintenance & Repair
Our extensive design and analysis knowledge on all types of generators provides the customer with an independent and un-biased assessment and solution for generator maintenance and repair activities. Our nimble, engineering lead organization provides unsurpassed attention to detail, specializing in the innovation of new processes and approaches to ensure the highest quality of delivered services. EME performs minor repairs on damaged insulation, rings off inspections, stator re-wedging and end winding support system redesign based on results of our Impact Modal testing. We also execute rewinds of any conventionally cooled generator, all at very competitive pricing.
Generator Services
EME has over 35 years of generator, exciter and large motor experience and has successfully executed over 3000 projects. We bring to our Generator Services the same engineering depth for which we have become known throughout the Power Generation Industry over the past 3 decades. Read More >>
Excitation Services
EME is the leading independent supplier for NEW Brushless Excitation Services and Engineering. We
Overhaul & Rewind Brushless Exciters and can convert Brushless Systems to Static, complete with an EME designed and manufactured Collector. EME provides economical and reliable Excitation solution alternatives to OEM's and other independent product and service providers. Read More >>