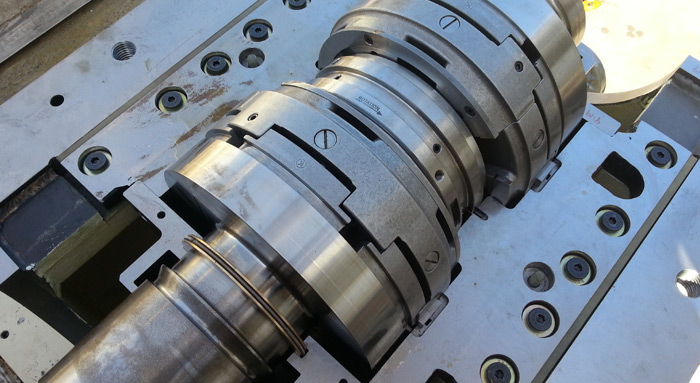 Bearings & Pedestals
Over the course of its history, EME has designed and analyzed numerous bearing and pedestal sets for turbo generators.  The bearings used, as well as their position within the pedestal can have a dramatic effect on the operating characteristics of the machine.  Using sophisticated software, and by working with our vendors, we are able to determine and analyze the characteristics in a bearing's design, such as:
Minimum film thickness
Flow rate
Temperature rise
Oil pressure
Stiffness and damping coefficients
Our talented engineers then evaluate these parameters based on calculated acceptance criteria, making design changes if needed.
Equipment Specialties
EME powers engineered solutions through partnering with our clients to compliment their existing internal capabilities. Read More >>
Turbo Generators
EME has extensive knowledge and experience in the troubleshooting, analysis, and design of cylindrical rotor, or "turbo" synchronous generator machines. Read More >>
Hydro Generators
EME has over 30 years of experience analyzing nearly every type of machine failure. We have experience determining the root causes of mechanical, electrical and thermal failures that have occurred within all types of generators and motors. Read More >>