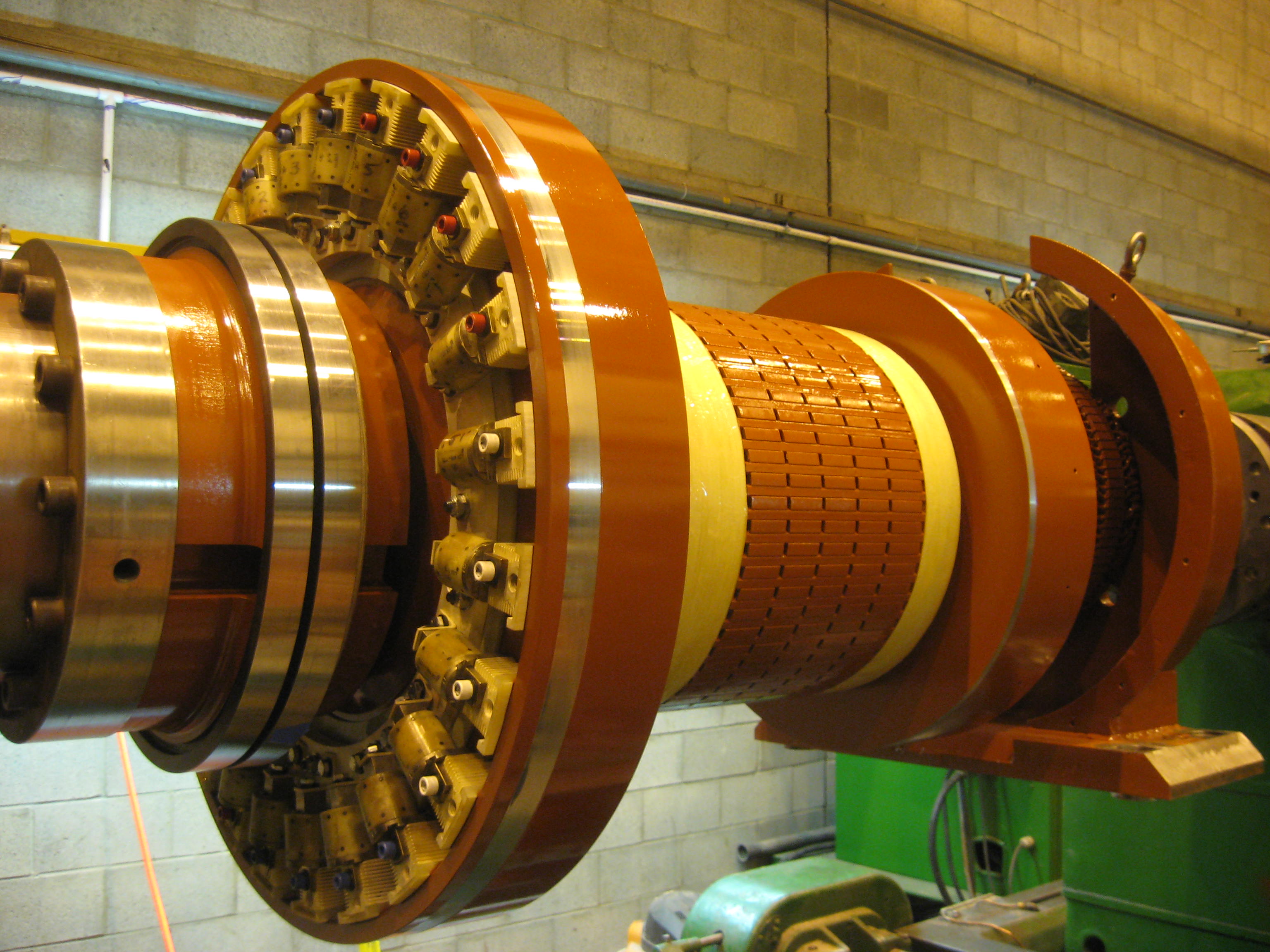 Excitation Systems
Based on almost a quarter century of experience with the design of rotating electric machinery, EME has a solution for your brushless, static, or DC generator excitation system. Whether converting from brushless/DC to static excitation or upgrading a current system, EME provides economical and reliable alternatives to OEM products and services.
Collector Assemblies
EME offers semi-custom design of each unit to fit the needs of the customers' application and utilize existing equipment such as bearings, housing, shafts, etc.
Benefits:
Fast response time to changing load demands.
Reliability – no forced outages due to damaged diodes and fuses.
No rotating electrical components – All power transmission components are stationary and not subject to the high forces associated with rotation.
Minimal maintenance – only brush changing and filter replacement, which can be done safely while the unit is online.
Minimal outage time for installation.
Brushless Exciters
From complete custom assemblies to upgrades and service on existing units, EME has the capability to serve your Brushless Exciter needs.
Benefits:
No brushes to service.
No external power supply required with use of a PMG.
Minimal maintenance – only yearly inspection is needed to verify winding and diode wheel component condition.
Minimal outage time for installation.
DC Generator Exciters
EME offers several service and analysis options to help prolong the life of your existing DC generator exciters. From uprate analysis services to manufacture follow EME has your needs covered.
Equipment Specialties
EME powers engineered solutions through partnering with our clients to compliment their existing internal capabilities. Read More >>
Turbo Generators
EME has extensive knowledge and experience in the troubleshooting, analysis, and design of cylindrical rotor, or "turbo" synchronous generator machines. Read More >>
Hydro Generators
EME has over 30 years of experience analyzing nearly every type of machine failure. We have experience determining the root causes of mechanical, electrical and thermal failures that have occurred within all types of generators and motors. Read More >>