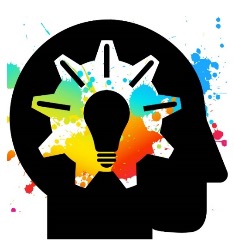 A PAM motor driven ID fan was unable to operate at high speed due to elevated vibration .  The problem had persisted for over a decade, and a variety of causes for the problem had been offered by other consulting organizations, including; insufficient foundation mass, soft footing under the foundation and resonance of the foundation system near the high speed.  Based on these recommendations, a number of corrective actions had been attempted including; grout injection under the foundation, and installation of a large steel truss frame to de-tune the resonance through stiffening and improve coupling of the foundation to the floor – none of these actions corrected the high vibration.
The next proposed action by others was a costly scheme to add tons of mass to the foundation.     EME was on site addressing a separate vibration issue and was asked to investigate this ID Fan.   EME performed testing including ODS (operating deflection shape) and modal testing.   While this testing confirmed the near running speed resonance that had been identified by others, the testing also identified another issue that we were able to correct and finally resolve this vibration problem.
What's wrong?
A.) Motor to fan misalignment
B.) Soft foot
C.) Imbalance
D.) Bearing instability
THE ANSWER: C.) 
While there was indeed a resonance, we also identified that the resonance was highly damped and was merely responding to a large imbalance.    All of the identified issues which had been addressed via expensive actions were contributors, however they were not the fundamental cause of the vibration.   The underlying problem was imbalance of the ID fan.
Have an idea for a Quiz?!? Send us your suggestions at info@emeassociates.com
Interested in learning more about this case study? (contact Tom Cunningham @tcunningham@emeassociates.com)