Brushless & DC Generators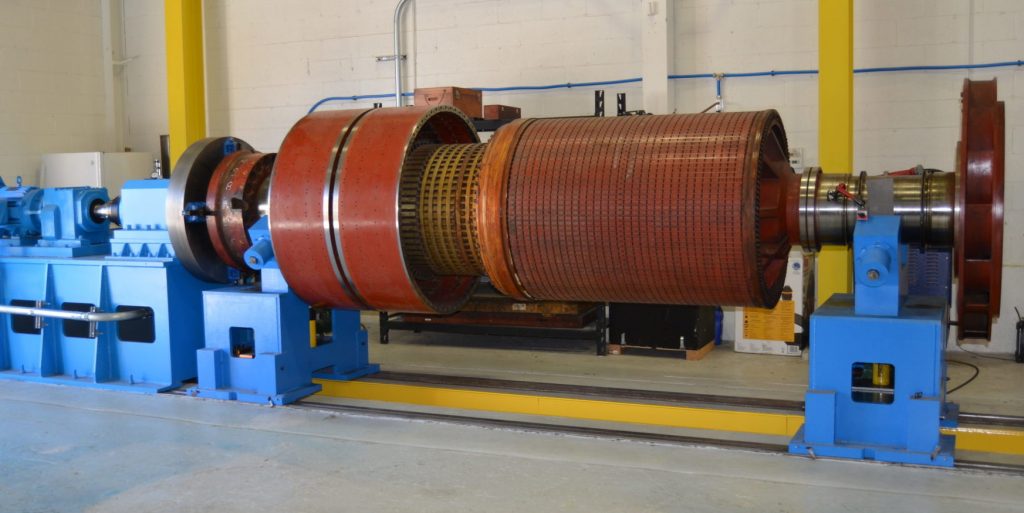 At our facility, in addition to a complete rewind, EME can perform a Brushless Exciter refurbishment including; disassembly, cleaning, re-banding, painting, and reassembly.  As part of the refurbishment we will re-insulate the rotor leads, completely disassemble the Diode Wheel and replace any defective components. The unit will have run-outs and face measurements made and machined as necessary in our patented Rotor Service Machine which is cable of machining, banding and balancing the exciter.
Our Specialty Services include Bearing-Pedestal assessment, redesign, fabrication, and installation, Positive Pressure Housing systems to limit ingress of damaging/conductive particulates on brushless exciters, Permanent Magnet Generator (PMG) Output at Speed calibration and machine Up-Rates.
Collectors
EME has designed, manufactured and installed Collectors rated up to 10,000amps. Our design considers both lateral and torsional characteristics of the entire rotor systems to ensure that these vibration modes will not affect the new rotor train. The Collector Rings are fabricated from high quality alloy steel and an insulating tube between the shaft and rings ensures electrical isolation of the rings. Our spiral grooved design over a polished surface results reduced friction and wear to the contacting brushes and all designs employ axial vent holes to create the required air flow for cooling of the rings. We offer Turn-Key Service with many installations completed in approximately 1 Week.