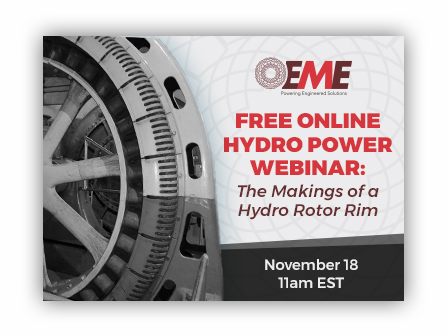 FREE

ONLINE

HYDRO POWER WEBINAR:
The Makings of a Hydro Rotor Rim
November 18  |  11am EST

EME Associates are hosting this FREE webinar with our CEO, Alan Spisak and Stephen Densley of Quartzelec Limited. This webinar will step through the entire process of the construction of a laminated hydro rotor rim beginning with the lamination manufacturing drawing through the controlled laser cutting process to the finished stacked rim.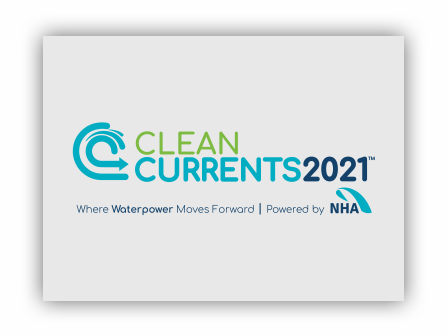 Clean Currents 2021
October 20-22, 2021
Atlanta, GA
EME Associates are exhibiting at Clean Currents 2021, hosted by the National Hydropower Association. Visit us at our booth to speak with our experts, Alan Spisak; CEO/President and Nicholas Vincent, IEng; Director of Sales.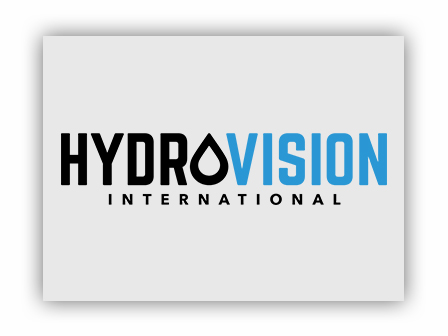 HydroVision
September 27-29, 2021  |  Spokane, Washington
Booth #1209
EME Associates are exhibiting and presenting at HydroVision in September. More details to come.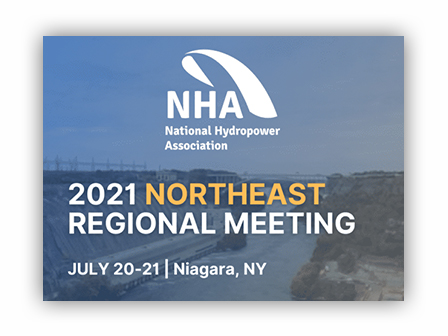 2021 NHA Northeast Regional Meeting
July 20-21, 2021  |  Niagara, NY

EME Associates are attending the 2021 NHA Northeast Regional Meeting. Nicholas Vincent IEng, the Director of Sales will be in attendance representing EME Associates.