People Matter – Alan J. Spisak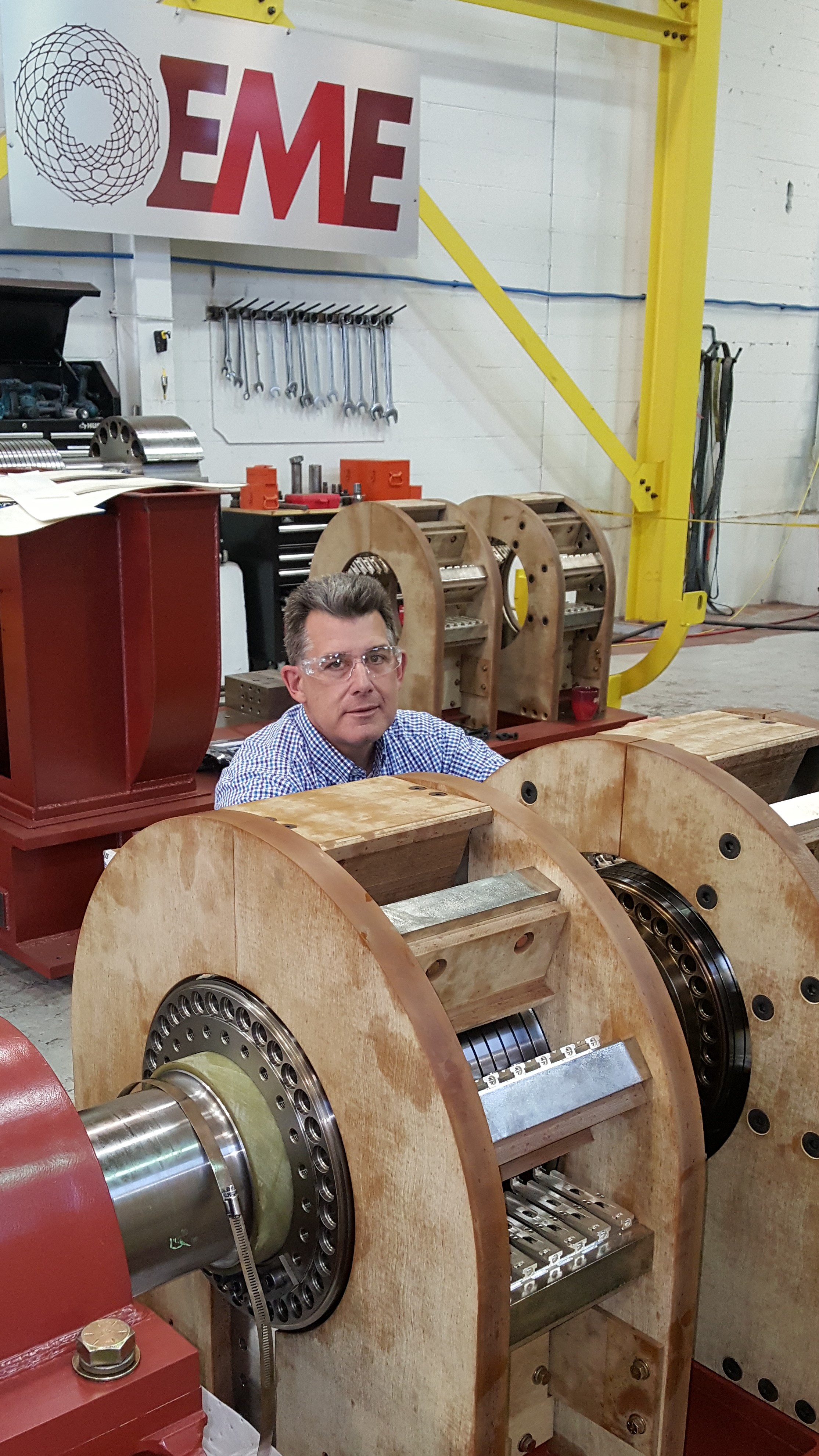 Alan Spisak is the President & CEO of EME, joining the business in 1987 after completing his degree in Mechanical Engineering Technology at the Pennsylvania State University.  He is a life-long resident of Pittsburgh, growing up in the South Hills.  In addition to his role as President of EME, Alan's areas of technical focus are thermal and ventilation modeling and vibration monitoring and diagnostics.  He most recently developed a model for a 1.5MW wind generator and determined that the plenum at the entrance to the heat exchanger was not sized appropriately resulting in a 'dead zone' at the center of the exchanger.
Alan has been married for 28 years and has 2 sons, the oldest of which just graduated from high school while the younger enters 8th grade this Fall.  The 'baby' of the family is Tinkerbell; a precocious dachshund who spends endless hours swimming in their pool.  Alan is also committed runner and is currently in process of completing 9 races in the various county parks which vary from 5 kilometers to 10 kilometers in distance.  He enjoys riding his Indian Scout motorcycle as well as conceiving and implementing make-work projects around the house which give him the opportunity to design and build specialty tooling systems (and to purchase additional tools for his home workshop).  He and his wife Joyce are avid Steeler fans and hold seasons tickets which they use religiously beginning in September.